SHOP
Transform your home with our range of bespoke solid wood furniture products, crafted with top-quality materials and custom-made to your specifications. From selecting finishes and colours to choosing hardware and dimensions, we offer a broad range of customisation options to ensure that each piece perfectly suits your taste and lifestyle.
SHOP
We provide a range of top quality, solid wood products, that will perfectly
suit your taste and add value to your home.
FEATURED PRODUCTS
Discover our range of furniture: we have everything from big to small,
for your garden and home. Find the ones you like most!
RAW
Wax 001
Wax 002
Wax 056
Black
White
Blue
+100
Shaded White
Grey
Cream
Grey Waterloo
Smoothly Waterloo
Cream Waterloo

Granary Pine
Dark Chocolate
Maroon
Blue Grey
Smoothly
Ficelle
Green Pipe
Pure White
Violet
Cadet Grey
Pink
Bright Yellow
Dark Blue
Mustard Green
Bright Red
Mustard
Greenish Blue
Sky Blue
Light Green
Violet Pastel
Mild Grey
Mud Grey
Elephant Grey
Greyish Blue
Chocolate Brown
Black Green
Light Cappuccino
Light Mint Green
Imperial Black
Antique Black

Antique White

Antique Blue
Antique Shaded White
Antique Grey
Antique Cream
Antique Grey Waterloo
Antique Smoothly Waterloo
Antique Cream Waterloo
Antique Granary Pine
Antique Dark Chocolate
Antique Maroon
Antique Blue Grey
Antique Smoothly
Antique Ficelle
Antique Green Pipe
Antique Pure White
Antique Violet

Antique Cadet Grey
Antique Pink
Antique Bright Yellow
Antique Dark Blue
Antique Mustard Green

Antique Bright Red
Antique Mustard
Antique Greenish Blue
Antique Sky Blue
Antique Light Green
Antique Violet Pastel
Antique Mild Grey
Antique Mud Grey
Antique Elephant Grey
Antique Greyish Blue
Antique Chocolate Brown
Antique Black Green
Antique Light Cappuccino
Antique Light Mint Green
Antique Imperial Black
Brushed 037

Brushed 057
Lacquer 081
Stained 082

Stained 084
Deep Brushed 064

Deep Brushed 065
Deep Brushed 066
Deep Brushed 067

Deep Brushed 068
Deep Brushed 070
Deep Brushed 071
Deep Brushed 072
Deep Brushed 079
Deep Brushed 080
Deep Brushed 083
Deep Brushed 085

Deep Brushed 090
Deep Brushed 091
Double Layered 028++025A

Double Layered 028++024A
Double Layered 029++025A
Double Layered 029++030A
Double Layered 029++003A
Double Layered 030++004A
Double Layered 029++004A
Double Layered 025++030A
£

1,849 –

£

2,459
Top Bespoke
Solid Wood Furniture and Shutters
We craft bespoke solid wood furniture, including made-to-measure bookcases and fitted wardrobes, using the finest materials and skilled craftsmen. Our pieces are built to last, with exceptional quality and timeless design. We work closely with clients to create custom pieces that meet their needs and preferences. We take pride in the attention to detail that goes into every piece of furniture we create.
Top Bespoke
Carpentry &
Joinery
We like to work with the best people and materials in order to provide high quality products that will last you for years to come. We also believe that only working with the best will eventually provide an excellent outcome.
You
Deserve
Top Quality Bespoke Wooden Furniture
At MG Concept, every home should have bespoke solid wood furniture tailored to its unique style and functionality. From made-to-measure bookcases and fitted wardrobes to solid wood dining tables and handcrafted wooden chairs, our custom pieces elevate any space.
We pride ourselves on creating beautiful and practical furniture with exceptional quality and attention to detail.
Whether you prefer contemporary or rustic styles, we have the expertise to bring your vision to life. Choose MG Concept for bespoke furniture that enhances the comfort and beauty of your home.
You
Deserve
Top Quality Furniture
Your dream home needs to look fantastic and the furniture needs to be functional and make the best use of the space available. We can help you make your dream come true, so you can enjoy your new space!
BESPOKE PROJECTS
Take a look at our bespoke portfolio of solid wood furniture, including made-to-measure bookcases, fitted wardrobes, built-in wardrobes, bespoke bathroom vanity units, and bespoke kitchen cabinets, showcasing the exceptional quality and unique design.
Contact us to discuss your custom project and turn your vision into reality with our expert craftsmen and designers.
Request an
Appointment
Now!
Our team is eager to meet you and discuss your specific needs. If you would like to register for a no-obligation appointment, please click the button below and one of our team members will get in touch with you shortly.
Request an
Appointment
Now!
Our team is eager to meet you and discuss your specific needs. If you would like to register for a no-obligation appointment, please click the button below and one of our team members will get in touch with you shortly.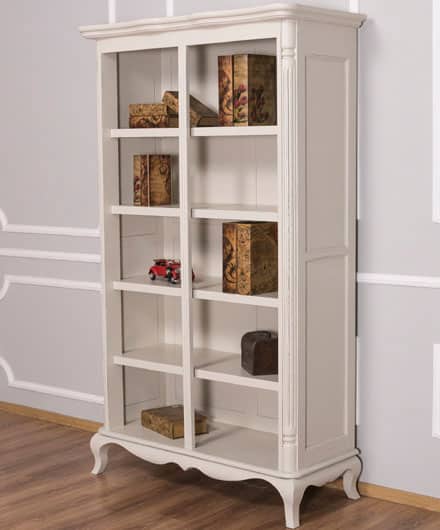 Choosing the right wooden furniture can be difficult and time charging. From choosing between the different styles, finishes and colours to selecting the most durable and quality material, there is a complex process of finding the furniture that would best fit your taste and last for a lifetime.
We live in times where life seems to speed up. Consequently, we desire everything to be ready as soon as possible for us. This speed leads us sometimes fall into the Ikea category when designing and decorating our homes, meaning that we might end up with a home that looks like our friends. We invite you to start looking outside the box for more bespoke products and items that will make a difference.
If you are currently living in a small studio and need ideas on how you can get the most out of your space, you have come to the right ...
TOP QUALITY REQUIRES TOP BRANDS
In order to achieve the highest standards for our bespoke products, we work with the best brands in the industry for all our finishing products, adhesives, ironware, connecting fittings and shelf supports, drawer systems, stays or hinges. As a result, our customers can enjoy our products without any worries regarding the quality.