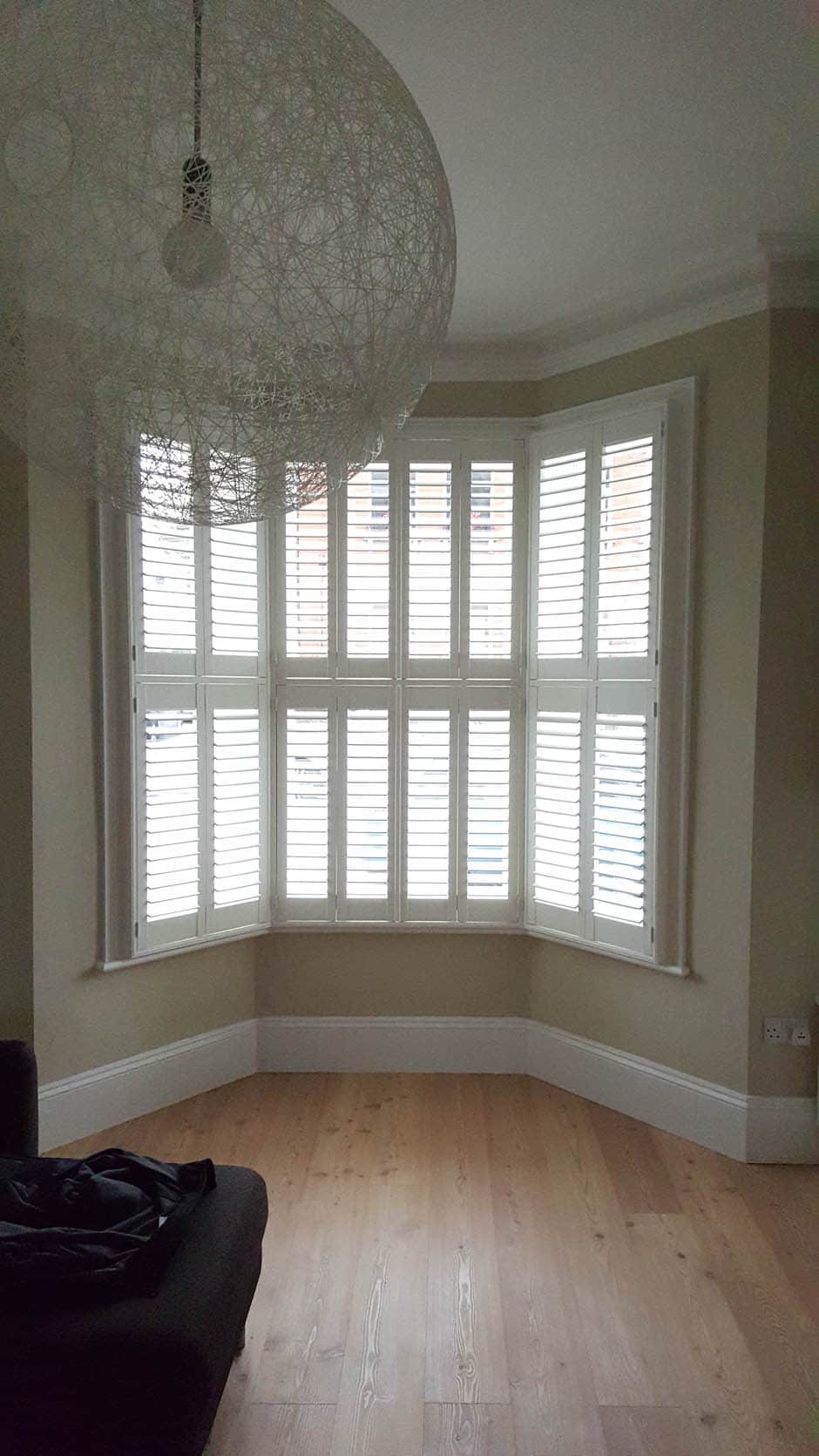 Tier on Tier Shutters
A design that fits your home
Tier-on-Tier shutters are a beautiful and straightforward way to transform any living space. Also known as double hung shutters, they are considered the most versatile shutter styles.
You can achieve whole light or privacy, or combine them both, by opening the upper panels but keeping the lower ones closed or reverse.
The upper panels move and open separately from the lower panels. Therefore, you can quickly and practically let light inside the room while retaining privacy from the street.
We consider them a flexible approach for our clients and provide them with lightweight wood or hardwood. We have a wide range of paints collection, 11 stains and 4 limewash finishes from which you can choose.
You can always add your touch by choosing a custom made colour. We can colour match your desired shade to Farrow & Ball or Deluxe trade colours.
To keep the Tier-on-Tier shutters own design and add a modern touch, you can always opt for a hidden tilt rod or choose one of our different title roads, which allows all slats to open and close in unison.
Colour Swatches:
Available Colours:
Our bespoke products can be painted in any chosen RAL Colour.
Specifications:
Ranges
Hybra Wood; Paulownia Wood; Basswood; Ashwood; Waterproof Shutters; Fauxwood
Colour
31 colours: 14 Paints; 4 Limewash; 11 Stains; 2 Fauxwood Paints
Custom Colour Matching Service: Farrow & Ball; Deluxe Trade
Hinge Option
Antique Brass; Black; Brass; Natural White; Off White; Vivid White; Stainless Steel
Tilt Road
Central Front Tilt Rod; Offset Tilt Rod; Clearview Tilt Rod; Hidden (In Stile) Tilt Rod
Louvre Widths
64mm, 76mm, 89mm, 114mm
Mount
Inside Recess; On The Edge Of The Recess; Outside Recess
Features
Magnets